You have recently bought new carpets? You want to keep them in a clean and fresh condition as long as possible but you have found out that hoovering is not enough? Let our company come to the rescue.
We are professional carpet cleaning contractor with long years of experience in this very field. We have helped hundreds of private residents and business managers in West London to maintain their carpets. In experts' opinion it is more than necessary to have your carpets professionally cleaned at least once per every six months.
Our company is based in West London, being established several years ago with the clear idea to help people have perfectly sanitised and disinfected carpets. We know how important it is be surrounded by a fresh and hygienic environment.
Having your carpets cleaned by professionals is the short cut to achieving it. Give our company a call and we will provide you with the necessary information about us, our sessions and what results to expect.
Carpet cleaning services to improve the overall condition of your home
Carpet cleaning sessions done in a quick and efficient manner
Carpet cleaning sessions done by true professionals
Cleaning materials and tools of the highest quality
Full coverage of the area of West London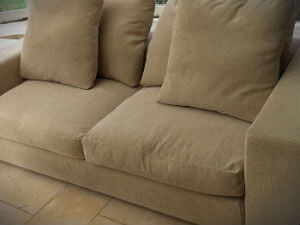 We carefully select the individuals working for us. Prior to employing them, we make sure that they are all with clear criminal pasts and possess the necessary interpersonal skills and passion for work. Undoubtedly, you can place your trust in them. They are professionals, they are reliable, they can breathe new lease of life into your carpets.
We use the well known deep steam machine. Thanks to its hot water extraction method, all the dirt and dust particles are loosen and then extracted from the base of the carpet.
Just after a couple of hours, your carpets will be like brand new. We will leave them almost dry so as soon as we are gone you can feel the freshness, vibrancy and softness under your feet.
Our call centre representatives are ready to answer all your questions, they are at your disposal seven days of the week.