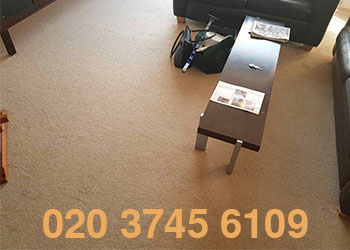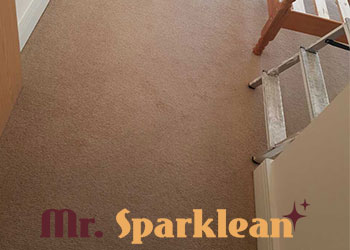 Every carpet has s limited time of being clean before it becomes dirty. Usually that time runs out when it is bought and the people who bought it start stepping on it. That is a bit too extreme, but a carpet is a carpet and it is a magnet to all kinds of germs, dust and dirt. So let's clean it.
You don't need to worry yourself about spilling something on the carpet, because you have stumbled onto our carpet cleaning service. You can rely on us, a professional team in the Balham field, to turn you carpet from dirty and worn off, to brand new in less than an hour.
Mr. Sparklean Balham
We have a lot of of clients, and if you become one of them, expect to get the same quality of service as the rest of them. Because we have very high standards and we put in equal effort with each and everyone of our clients.
Before you book any appointments, first you will need to be introduced to the carpet cleaning service. We thoroughly explain what happens during the service and add a few details from the Balham area.
"When I booked your professional cleaning carpet cleaning services more than two years ago, I expected nothing of what you delivered – you exceeded my expectations completely. My carpet still looks as good as it did when I booked it and it's all thanks to you – Mark"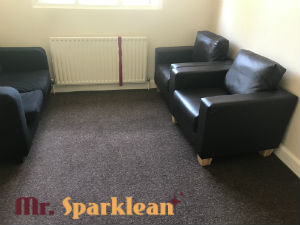 Listening to the introduction is one thing, but understanding everything is another, so if you have any questions, we completely encourage you to ask away. It would be best for you to be properly informed and not be unaware to what you're paying for.
You are going to handle booking the appointment without a problem, we have made it quite simple to do. We just have to make it to your home on time after you do it. You will also need to be home when we arrive as well, so that t here is someone who can let us in. If no one's home, we have to leave.
You will need to clear your carpets from any light or movable furniture before we arrive. And also take any pets you might have to a safe space, so that they don't start panicking while we work.
We also like to inform you that we only use environmentally friendly cleaning products that we have made ourselves. We prefer avoiding the overpriced and toxic cleaning products of the SW12 market.
Carpet and Upholstery Cleaning Services
Prices
Landing Carpet / Small Rug Cleaning

from £

4

Bedroom Carpet

from £

23

Living Room Carpet

from £

25

Upholstered Armchair

from £

18

Two Seater Sofa

from £

30

Three Seater Sofa

from £

45
Minimum call out charge £48
Balham
If you still haven't been in the Balham area of London, then you are missing out on the fun this hotspot offers to its visitors.
The Wandsworth Common is really worth visiting if you like walking around and enjoying the calm and beautiful side of nature. The Exhibit is a movie theatre where you can watch a movie and grab a bite at the same time. It is definitely a fun way to spend your weekend.
The place to be in Balham when you want to have breakfast or enjoy a brunch with your friends or family is M1lk. Another place where you can have lunch or dinner and enjoy a nice drink that goes along with them is Foxlow. Balham Arms is a pub in the area which offers tasty food and drinks such as craft ales and cask ales. If you want to enjoy a glass of wine Devonshire is a wonderful pub which provides a long list of wines.
"I've been relying on your technicians to keep my carpet in a perfect condition for more than a year now. I wouldn't replace your cleaning services for anything – you offer affordable and professional cleaning services. The best part is that I can arrange the hour of our appointment – Brent"