Are you in quest of a professional carpet cleaning service? You have been looking low and high but you cannot make up your mind which one to choose? We are here to make your decision way much easier.
We are offering the most reliable and affordable cleaning services in the entire South West London and our speciality has always been the carpet cleaning. We have spent long years in this industry and we have got to know what people expect from us when booking us.
We are based in South West London and can get in touch with us seven days of the week to provide you with the information you need to know about who we are, what we do and what results to expect. We want you to be sure in your choice when turning to us for some additional assistance.
Professional carpet cleaning service at prices within the reasonable limits
Carpet cleaning services for outstanding results
Experienced cleaners trained to professional standards
Availability Mondays through Sundays
All equipment included in the total sum of the service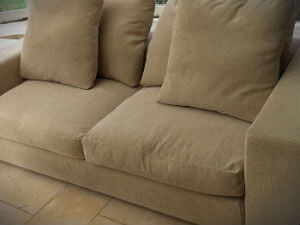 We command teams composed of professional cleaners who have undergone extensive training courses to keep them updated with the latest technologies and cleaning treatments. They are able to deal with various types of carpets, no matter of what size or how soiled they might appear to be.
We supply them with high-end cleaning materials which are strong enough to win the battle against all forms of bacteria, allergens, pollen, dander, mould and many other impurities. Another thing is that these products are all environmentally friendly and contain no harsh chemicals. They are absolutely safe to be used around children and pets.
Thanks to the hot water extraction method, we have the confidence that we can bring your carpet back to life. In a few steps, your carpets will be fully restored and grime-free. In case you are interested in booking professional carpet cleaning services, please be sure to make us your choice. We are operating in the entire South West London and we have already proved million times that our carpet cleaning services are second to none.