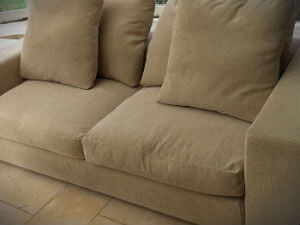 You may attempt to wash the filthy carpets on your own, however, booking a professional cleaning is the best way to ensure that they are dust free and capable of enduring years of life. All floor coverings accumulate grime, which can be removed efficiently only by the means of high-powered cleaning equipment.
If you are curious to learn more about the latest carpet cleaning solutions in South East London, we invite you to contact our support centre. We are a well-established carpet cleaning provider offering innovative and eco-friendly cleaning solutions. Our knowledgeable experts are at customers' disposal all week round. We are certain that you will find their performance excellent.
Long-standing expertise and durable cleaning results
Here is why we are often referred to as one of the leading cleaning providers in South East London:
We offer also weekend visits without additional costs
Our flexible schedule allows us to reply quickly to every request
We work in environmentally-friendly manner
Our technicians are supplied with the latest cleaning tools
We leave every carpet well-sanitised and almost dry
As a cleaning company committed to delivering high-quality cleaning solutions to the citizens in South East London, we command a team of properly trained and diligent individuals. We take pride in their ability to tackle every challenge with conviction and ensure the best possible result. After their performance, your floor coverings will be completely free of grime and unpleasant smells.

Our technician will start with pre-cleaning inspection and thorough hoovering. After that, they will clean any high traffic areas and proceed with the actual cleaning. All areas of the carpet will undergo a deep steam cleaning and moisture extraction accordingly. In the end, the clean carpet will be deodorised.
If our solution fits your preferences don't hesitate to contact us. We have enough of friendly call centre agents and they are at your disposal around the clock. From us you can expect reasonable rates, flexible slots and the most important, personal attention. We are certain that you will find working with us really profitable. Our mission is not just to wash your filthy carpets but to ensure a healthy living environment.