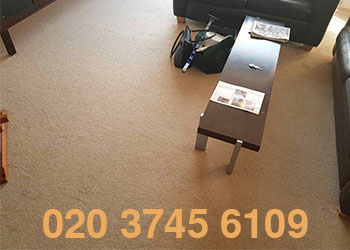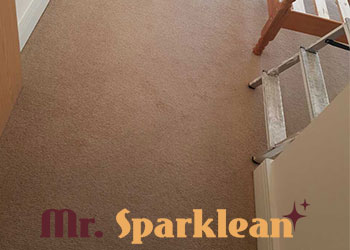 Carpets are better to be cleaned as soon as possible rather than be left to gather more dirt. This a great opportunity to try our our carpet cleaning service.
If you can't manage to handle everything and it all becomes a blur at one point, our professionally trained in the Holloway field, team knows what to do. We will be over at your home very quickly and do our job, providing you with quite a satisfying service.
Cleaning up is pretty fun, especially when you know how to do it. When we get to work, we are satisfied with our job only when the client is, so we do our best to have them stay impressed all the time. That's how professionals in the Holloway field do it.
Mr. Sparklean Holloway
When we carry out our service, we use cleaning products which have been tested to be as effective as they are safe for the environment and everyone's health. Our equipment is also professional and helps a lot in the N7 area.
With that said, our carpet cleaning service is made sure to have everyone of its clients properly informed before any appointments have been booked. We provide thorough and detailed information about the Holloway area without skipping anything.
The client needs to be properly informed, so if there is something amiss, we encourage questions to be asked. We have all of the required answers and we want to be sure that there are no incidents and that the client is properly informed.
"When I booked your carpet cleaning services I had no idea that you would make my carpet look as good as new. I liked the prices you offer and I liked the fact that your technicians are certified. What I liked most, though, was the service your technician delivered – a 5-step cleaning of my carpet – Ginny"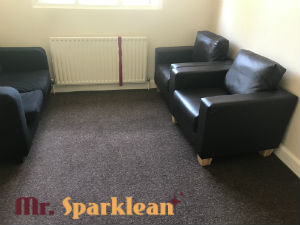 Booking an appointment is elementary, and when it is done, it is our job to get to the client's home right on time. The client, or someone from their household is also expected to be home. If there's no one to welcome us, we'll just have to leave.
Before we arrive, we require from the client to prepare their home for the carpet cleaning service. They need to clear the carpets from any light furniture so that there isn't anything in the way while we clean. If the client also has pets, it would be best for them to be taken to a safe space.
Carpet and Upholstery Cleaning Services
Prices
Landing Carpet / Small Rug Cleaning

from £

4

Bedroom Carpet

from £

23

Living Room Carpet

from £

25

Upholstered Armchair

from £

18

Two Seater Sofa

from £

30

Three Seater Sofa

from £

45
Minimum call out charge £48
Holloway
Holloway is an area in the Borough of Islington, it is a residential locality first mentioned during the 14th century. Upper Holloway, Lower Holloway and Ring Cross are three of the most distinct hamlets in the area. During the 18th century Holloway was noted for the huge production of cheesecake which was later sold at local taverns, this stand from the fact that most of the surrounding field around Holloway are occupied with dairy farms.
1800 was the year different house building such as terraced smart houses and villas started to appear on sight in Holloway, but the real construction of such building did not start until 1840s and 1850s when freehold land societies helped rapidly increase the housebuilding rates- buildings of substandard construction, as well as semi-detached houses. The famous Holloway Prison was also opened during this period in 1852 and later around the 1903 became a women's jail
"I booked you to clean my carpet last week and I am more than pleased with what you did – I will definitely book your services again. Your services are affordable and I like it that you use only Eco-friendly cleaning products to deliver the service – Laura"