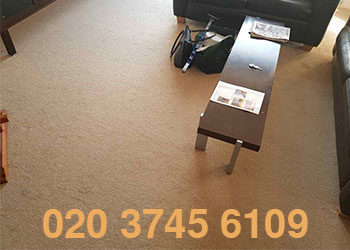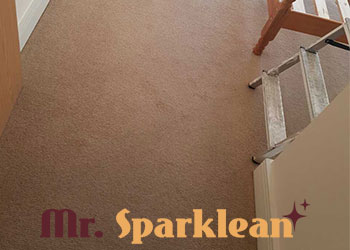 Without any carpets, you just have the cold floor. That's not fun, especially in the winter, so carpets and rugs are a good option, but they can be high maintenance sometimes. A carpet or a rug needs professional cleaning every now and then, otherwise it could become a health hazard.
People who realize this rely on our carpet cleaning service, so we get to work, providing them with good quality and satisfying results. We are experts in the Eltham field, we do not let the clients down.
Mr. Sparklean Eltham
The service begins as soon as we arrive at the client's home. We quickly set up our equipment and get to work, thoroughly cleaning up every carpet that the client has requested. We do not stop or quit until we have seen the expected results.
Our equipment is professional and enhances our performance. The cleaning products which we use are selected from the Eltham market to be as effective as they are Eco friendly and so on.
The first thing every client needs to know is that they have come to the right place, so we makes sure to insure them of that the moment they contact us. We introduce them to the carpet cleaning service and the way it works from start to finish, providing all important info about the SE9 field.
"I booked your carpet cleaning services the day before yesterday. I had some troubles getting rid of that red wine stain but your cleaners eliminated it as if it was never there. I was so impressed with their cleaning methods and approaches so that I decided to share my gratitude here with you. – Jordan"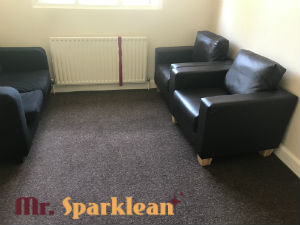 Any questions from the client that might follow during the introduction are fully encouraged. The client needs to be properly informed and not be confused or pay for something that they do not need.
Booking an appointment for the service is very easy and there is no need of any help for that. When the client is done, we will make sure to just be at their home right on time to carry out the carpet cleaning service.
The client will need to have their home prepared for the service, so any light furniture needs to be lifted from the carpets. If there are any pets like cats or dogs, it would be best for them to be taken to a safer area of the home so that they don't start panicking.
Carpet and Upholstery Cleaning Services
Prices
Landing Carpet / Small Rug Cleaning

from £

4

Bedroom Carpet

from £

23

Living Room Carpet

from £

25

Upholstered Armchair

from £

18

Two Seater Sofa

from £

30

Three Seater Sofa

from £

45
Minimum call out charge £48
Eltham
Eltham is a district located within the London Borough of Greenwich. It is mainly a residential area and since it is situated pretty much on the edge of London, it has a lot of open spaces where you can enjoy outdoor activities such as golf or tennis. Eltham Palace is definitely a place worth visiting while you are in this area.
If you are feeling hungry a great place to enjoy pizzas and sea food among other tasty Italian dishes is Luciano's. This restaurant offers great food and a wonderful atmosphere. If you want to grab a quick snack, enjoy pastry, cakes, coffee and tea, GAIL's Bakery is the place to stop by.
Little Drop of Poison is a tiny cosy cafe which offers tasty breakfast, lunch and dinner options. A wonderful gastropub in the heart of the area is Eltham GPO. This place offers delicious food, a list with wines from all across the world and local ales.
"I have used your carpet cleaning service before and once again you left me speechless with the end-results you were able to provide. Your cleaning is thorough, precise and most importantly it is cheap and effective! I will definitely stick with you for the foreseeable future. – Nicole"